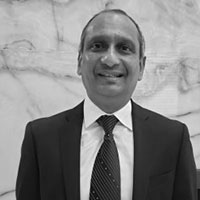 Srini Kamana
CHIEF OPERATING OFFICER
Srini K is a passionate real estate investor and founder of Kamanas SMSH Investments, LLC. He has over 25 years of experience in IT and the corporate world in USA and played various consulting roles to ensure seamless operations, technology upgrades and engineering maintenance. He has also invested in several companies – Advantiv Solutions, Phoenix, AZ; Fidelity Information Services in Jacksonville, FL ; and ManTech Services Corp.
His experience in management consultancy, IT Consulting, private equity, and real-estate operations make him one of the vital team members at HighTen.
He is an avid tennis player and part of a tradition rich community tennis league in Clear Lake in the vicinity of the Johnson Space Center. He enjoys road cycling and has participated in the Houston to Austin MS 150 charity bike ride event for 10 straight years.